See how Ascora can benefit
Ascora integrates with leading suppliers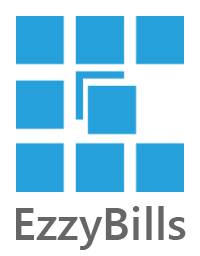 Customer Management
See the details and track all history with your customers.
Job Schedule
Easily see a full list of all jobs you've been scheduled against for today, tomorrow, this week or next.
Job Details
See all Job details entered by the Office along with any associated documents or manuals.
Notifications
Receive notifications from the office via push notifications or SMS on updated Jobs.
Full Inventory
Allocate parts from your current price list or create special write-ins as needed.
Job Times
Check in and out of jobs and Ascora will track the actual time used.
Equipment/Asset Tracking
Track the Equipment or Asset being serviced and see a full service history of every visit.
Take Photos
Take photos from your tablet and upload them straight against the Job or Quote.
Prepare Quotations
Create a follow-on Quote from a Job or a brand new Quote quickly and easily.
Immediate Invoicing
With only one tap turn your Job into an Invoice while out in the field.
Collect Signatures
Collect your Customer's signatures right on your iPad and it's recorded against the Job
Process Payments Direct from your iPad
Complete the job then get paid for it while on site.
Available Anywhere
Ascora Admin Portal is cloud hosted and available from anywhere. Let managers, bookkeepers and any other admin staff access it from wherever they need to.
More than a CRM
Manage Customers, Jobs, Quotes, Assets, Inventory and your entire workforce right from your PC or Mac!
Drag and Drop Scheduling
Drag out unscheduled Jobs or click to assign a job to your mobile workforce. Simple and Easy!
Customer Portal
Allow your Customers to log on and enter new Jobs directly via the Web. You'll receive an email notification if requested.
Record Tasks
Record any tasks that need to be completed outside of Jobs. Tasks can be linked to Customers, Quotes, Jobs or just a general To-do list.
Document Storage
Store documents against Jobs and tradesman will have access to them out on the road. Also view any photos taken from the field.
Real-Time Updates
See Jobs update as they are completed by tradesman. Send out alerts via SMS or Push Notifications to keep the workforce informed.
Customisable
Do you work with Accounts, Work Requests and Estimates rather than Customers, Jobs and Quotes? No problem! You can customise all key names in Ascora.
Accounts Integration
Send Invoices straight from Ascora to your accounting package. No need for double entry!
Configurable
A range of options allows you to configure Ascora to match your business-specific workflows.
Want to see more?
Let an Ascora specialist answer all your questions, evaluate if Ascora is right for your business and more.
*Obligation Free