Ascora and MYOB Make Job Management a Breeze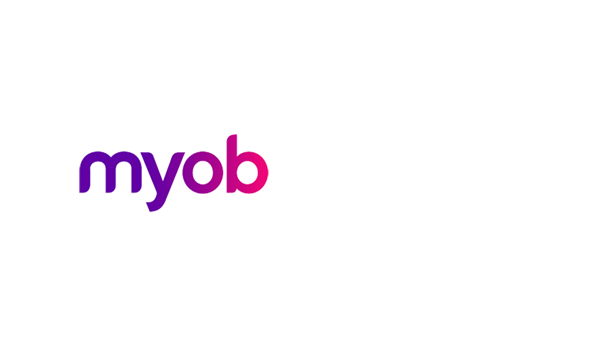 Ascora is the all-in-one solution for reducing administration overheads and improving productivity by providing quotes, job scheduling, invoices and business reporting on your iPad, iPhone, PC or Android device.
Create an invoice in the field from a single tap and take credit card payments.
Payments are automatically and seamlessly sent through to MYOB.
Reclaim your time and take your business to the next level with Ascora + MYOB!
Try MYOB for Free.

Ascora is your complete job management solution
Let Ascora help manage and run your jobs on the Web and send them to your workforce's smartphones or tablets right away.
MYOB AccountRight & MYOB Essentials Fully Supported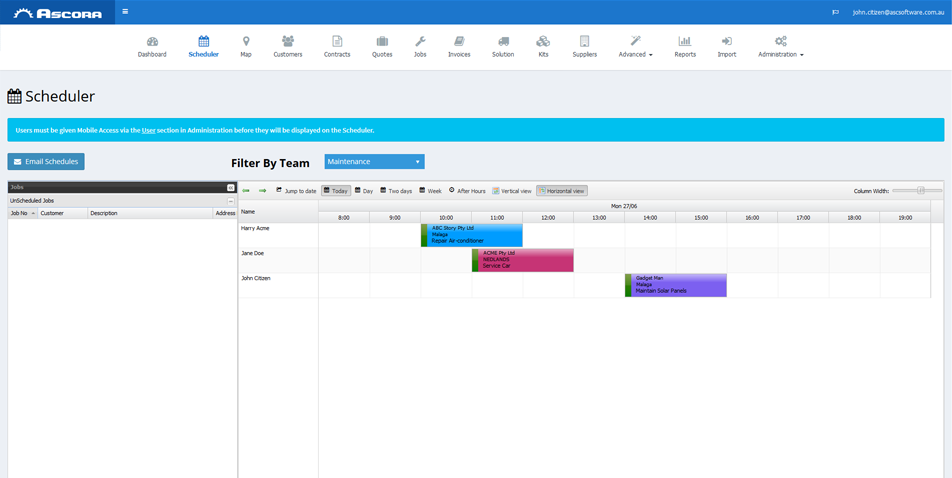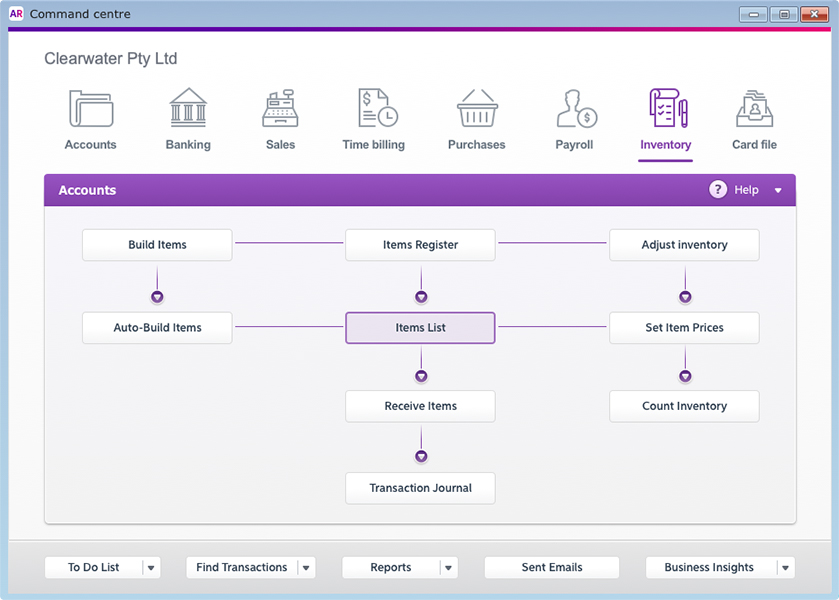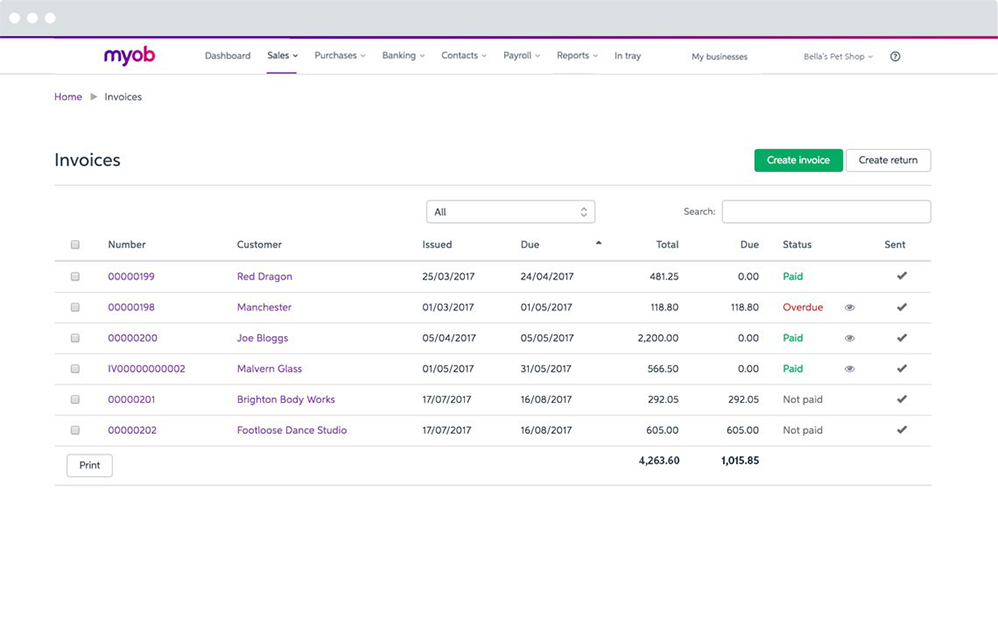 Boost Efficiency
Eliminate double-entry, manual timesheets and manual job cards with Ascora.
Grow Your Business
Ascora has all the management and job profitability reports needed so you have a clear picture of how your business is performing.
Slash Costs
Save on accounting costs by having Ascora push all Customers, Invoices and Payments through to MYOB.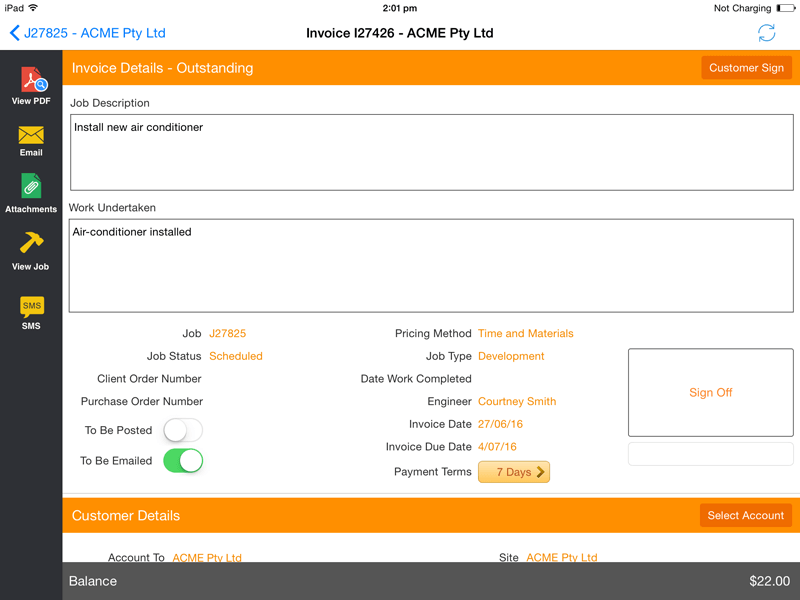 Invoicing Through Ascora
Invoices created in Ascora will be automatically (and almost immediately) created in MYOB.
Reduce the burden on your accounts staff
Creating an Invoice in Ascora will create the Invoice as well as the related Customer and any Payment details.
Your Mobile Staff can Invoice without the need to access MYOB.
Ascora lets you configure the Account Codes to be used for each Job Type (or even Supply Item)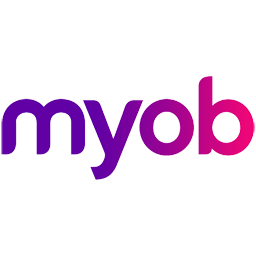 MYOB Integration Overview
Invoices pushed from Ascora to MYOB when created
Invoice details kept in sync when changed in Ascora
Payments pushed from Ascora to MYOB
Ascora, We're Here for you
Awesome Customer Service
Need a hand – we're only a phone call away!
(Yes – you'll be able to talk to a real person rather than try to explain your query via email)
No Hassles
With Ascora there are no lock-in contracts, no initial setup costs and best of all a simple low cost per month. No per job costs, no extra costs for accounts integration, and no extra costs for the support your business needs.
No Worries
Your data is securely stored in the Ascora cloud. We take care of all your backup and storage worries so you can scale and grow as you need to without having to worry if your systems can keep up with you.
How to connect MYOB and Ascora
Login to Ascora and go to "Administration" then "Accounts Integration", select the accounting package from the dropdown then follow the prompts.